Trust the Doctors of Real Estate to Help You Buy or Sell! We are proud to be a part of the top 1% of teams in the country! We have over 450 5-Star Zillow Reviews and $86 million in closed volume in 2020. Selling over 300 homes a year, with a focus on client service and expert negotiations.
We have a Metro Detroit Team specializing in Oakland and Macomb Counties. Featured In Hour Media, Top Agent Magazine, and Detroit Home Magazine as top 1% of Realtors in the Detroit Metro Area 4 years in a row.
We also have a team in the Greater Austin, TX area. This award winning team closes on average over $1 million+ in real estate per month, and has an extensive knowledge of the local market.
We specialize in all aspects of Residential Real Estate. We have years of experience in Private, Bank Owned, Short Sales, and Probate Properties. Call the team that has earned the trust of thousands of satisfied clients over the years. We pride ourselves in client satisfaction and have always exceeded our clients expectations. Check out our amazing reviews on Zillow.
Looking to do a transition into a new home? We'll help you out! Call Us Today.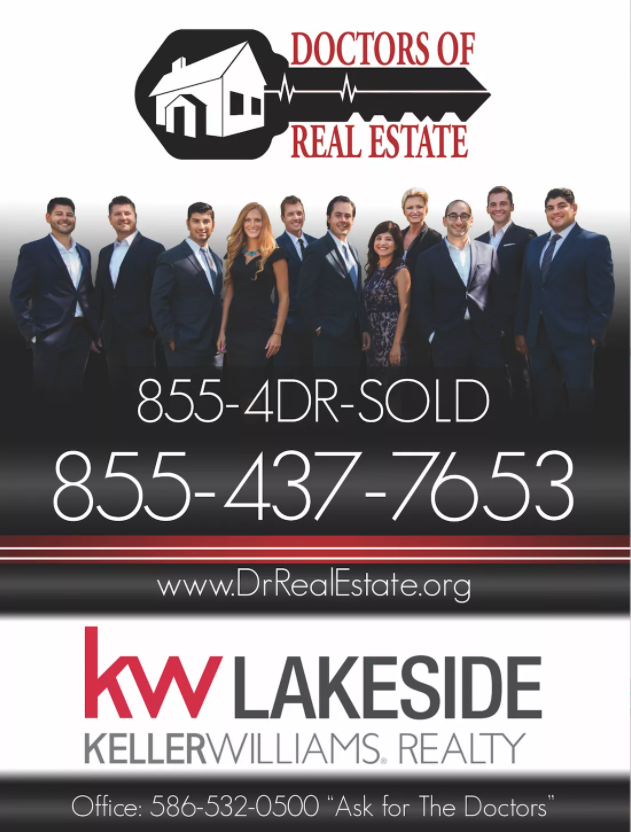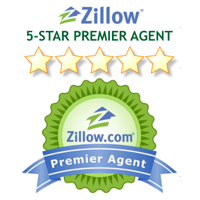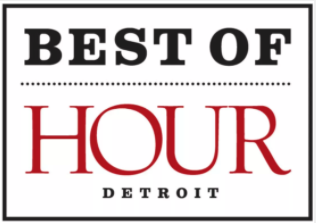 .
Julius was highly effective in our experience of finding a new home. We were always informed each step of the way. Our special needs were addressed, heard, and acted on at all times. He was very honest, personable, and ethical. We would highly recommend Julius as an agent.
by Home Buyer
Excellent communication, bought our dream house and sold our prior house quickly. Jason was receptive to our unique requests and was always available quickly via text, phone or email.
by Bought & Sold Home
Jesse has the biggest heart for real estate, he not only cares about what type of house your going to buy but I felt like he even knew about what I wanted more than I knew what I even wanted if that make sense!! Thanks Jesse your expertise was just excellent!
by Home Buyer
We reached out through zillow on a Friday evening to see a home, Auday was extremely prompt and professional. He went out of his way to get all of our questions answered. Auday was a pleasure to work with through the entire home buying and home selling process. I highly recommend that if you are selling or buying a home, reach out to Auday. He makes himself available at all hours of the day and every day of the week.
by Bought & Sold Home
Charles is amazing!!! We went through a horrible situation with a mortgage company that ended up dropping our loan because of internal issues with our loan officer and Charles came in and saved the day! He found us a new loan officer, negotiated with the seller to save the house for us as we start the loan process over again. What an amazing human being!!!
by Home Buyer
Rita was our agent during the purchase of our first home. She was extremely helpful and informative for us as first time home buyers. After we told her what we were looking for, she was able to narrow down all of the potential listings and she knew exactly what we wanted. As a result, we were fortunate enough to buy our first home during a very competitive market- our offer was actually one of many on the home, but Rita was able to walk us through all the steps and help us make the best decisions in order to obtain the home of our dreams! She is very friendly, reachable, and very helpful. Even after the purchase was done- she was able to give us advice on how to decorate and organize which helped tie the whole process together.
by Home Buyers
Chris is a phenomenol realtor, very responsive, knowledgeable, helpful, always made time to show us homes and very proactive. He was so great to work with we also listed our home with him. Highly recommend his services.
by Bought & Sold Home
If you want a realtor that is prompt, smart and and all around great guy, Jon is your man! He made the experience of selling our home and purchasing a new one not only smooth, but he made it so much fun. He was available everytime we called and did not let us down! Jon is not just a realtor, he became a good friend in our adventure and I can honestly say I am going to miss house hunting with him!
by Bought & Sold Home
Patti has been AMAZING! We looked at many houses. She walked neighborhoods, and even talked to neighbors with me during walk throughs. She did an amazing job negotiating and getting us the things we wanted that wernt included in the sale. She helped us find the perfect home! So excited to move in. She took time to get to know us, and what we wanted. Wasn't just trying to push a sale. Always available to answer our questions and last minute showings of houses. We truly loved working with this amazing person!
by Home Buyers