Wednesday, July 26, 2023 / by Management | Doctors Of Real Estate
2 Minute Read
At Top Agent Realty, we prioritize providing exceptional assistance and convenience to our clients. To support this commitment, we have created a comprehensive list on how to correctly stage your home. When it comes to selling your home, staging plays a role in attracting potential buyers and ensuring a quick sale. To help you in this process, we've compiled 10 expert tips to make your home shine and entice buyers.
1. Boost Curb Appeal: First impressions matter, so make your home's exterior inviting. Clean up the yard, trim bushes, and add fresh flowers or potted plants near the entrance.
2. Declutter and Depersonalize: Remove personal items, excess furniture, and knick-knacks to create a clean and spacious environment. Buyers want to envision themselves living in the space.
3. Deep Clean: Thoroughly clean every nook and cranny, including windows, carpets, and appliances. A spotless home gives the impression of being well-maintained.
4. Maximize Natural Light: Open curtains and blinds to let natural light flood in. Bright spaces appear more inviting and spacious.
5. Rearrange Furniture: Create an open and flowing layout by arranging furniture in a way that maximizes space and highlights the room's potential.
6. Showcase Rooms' Purposes: Clearly define each room's purpose so that buyers can see how the space can be utilized. For example, a spare room could be staged as an office or guest bedroom.
7. Highlight Key Features: If your home has unique features, such as a fireplace or a stunning view, make sure to emphasize them with tasteful decorations or furniture placement.
8. Make Necessary Repairs: Fix any visible issues like leaky faucets, broken tiles, or squeaky doors. Small repairs go a long way in presenting a well-maintained home.
9. Stage Outdoor Spaces: If you have a patio, deck, or garden, stage them with comfortable furniture and potted plants to showcase their potential for relaxation and entertainment.
10. Add Welcoming Touches: Place fresh flowers, scented candles, or a bowl of fresh fruits on countertops or tables to create a warm and inviting atmosphere.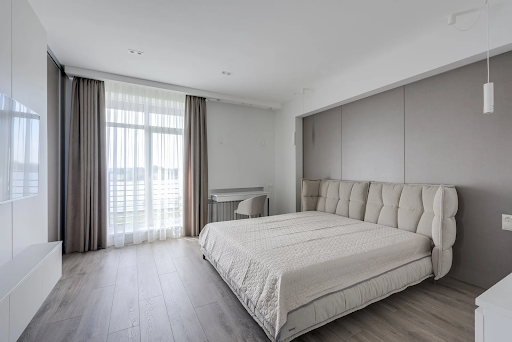 ---